NFL Week 11 Games Analysis and Betting Predictions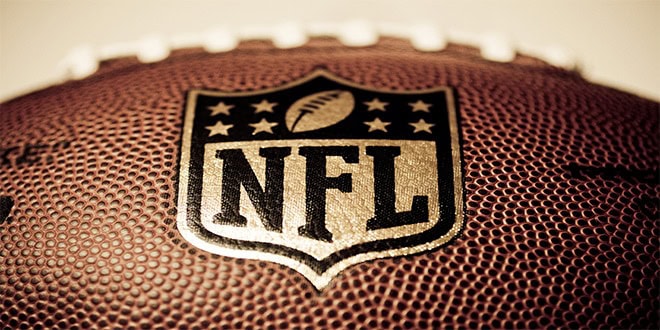 by Andrew Scofield
November 15th, 2017
Category: Betting News
Week 11 of the 2017 online NFL betting season is here giving the best sportsbook online players on the planet ample betting opportunities on this weekend's action. There are plenty of intriguing matchups to wager on and today we take a look at our favorite line: the spread. Betting the spread allows players to cash in on better odds for a heavy favorite or make a bet that offers a little extra wiggle room or assurance. That said; let's take a look at your top sportsbook bets to make on this weekend's spread action.
Kansas City Chiefs vs. New York Giants
The 6-3 Kansas City Chiefs look to take on the 1-8 New York Giants on the road this Sunday. Kansas City is the heavy betting favorite in this matchup, pegged as a -465 favorite on the money line. The Chiefs have hit a mid season slump as they're 1-3 in their last 4 matchups. However, against a team like the Giants, who's locker room turmoil will keep them from winning anymore games this season, there's no question that KC will come out on top. But will they cove the 10 ½ point spread. All things considered, the Chiefs have been in a rut for a long time now but they have way too much talent to be stuck their permanently. Taking them on the spread allows you to cash in on a -105 Kansas City payout.
Los Angeles Rams vs. Minnesota Vikings
This game isn't about backing a favorite but more so about taking a shot on a team many best sportsbook online sites still consider to be unproven. The 7-2 Rams look to up their stock by traveling to Minnesota and taking on the 7-2 Vikings. Minnesota is the slight favorite in this contest, pegged at -127 straight up. However, the Vikes will have to compete with a backup quarterback. And even though Case Keenum has been exemplary, he'll be going up against the league's 9th best pass defense that also ranks 3rd in points allowed per game. Furthermore, Los Angeles has the best scoring offense in the NFL. Sure, they'll be going up against the Vikings and their elite defense. But they only have to cover a 2 point spread. Go ahead and cash in on those -109 odds.
Jacksonville Jaguars vs. Cleveland Browns
The 6-3 Jags will be vying to pick up a road win against the still winless Cleveland Browns this Sunday. Jacksonville is the betting favorite with a -390 favoritism on the money line. On the spread, the Jaguars will have to cover 8 points and bookmakers are offering a -115 payout. The Browns have lost both of their last two games by 8 or more points and are 2-7 against the spread on the year. For comparison, the Jaguars are 3-1 against the spread on the road. This is one of the better options top sportsbook sites are putting together for this weekend's action.
Philadelphia Eagles vs. Dallas Cowboys
The 8-1 Eagles will try to pick up a win over their nearest competitors in the NFC East: the 5-4 Dallas Cowboys. Dallas will be without Ezekiel Elliott and has no hope of stopping an offense that scored 51 on Denver this past weekend. The best sportsbook online odds are giving the Eagles a 3 point spread so this is unquestionably the best bet of this weekend's action.