NFL Week 4 Betting Trends, Odds, Best Bets & Picks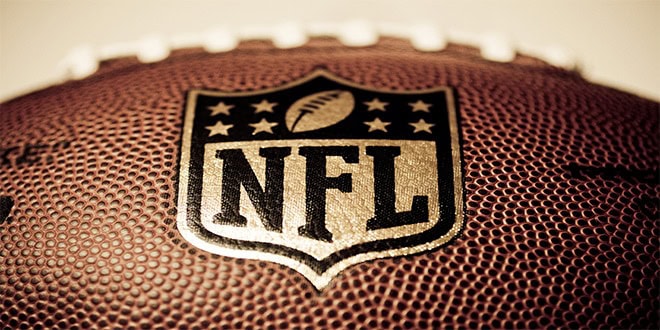 by Andrew Scofield
September 30th, 2021
Category: Betting News
The best NFL gambling sites enter Week 4 in October, and the panorama of the league has begun to take shape.
Tampa Bay Buccaneers vs. New England Patriots Odds
Team
SP/RL
TOTAL
ML
Buccaneers
-7 (-105)
49 (-110)
-310
Patriots
+7 (-115)
49 (-110)
+250
This is the game of the week, if not of the year. Tom Brady returns to Foxboro for the first time since leaving after the 2019-20 season and signing with the Bucs. Brady is only 68 yards shy of breaking Drew Brees's all-time passing yards record.
We think Brady and the Bucs are going to cover the spread set by the best online sportsbooks and then some. Brady knows Bill Belichick's team perhaps even better than he knows Gisele's anatomy. This was his house for 20 seasons. We just don't see how Brady could not have a big game.
We also think that the defense is going to have a bounce-back performance versus Mac Jones. As well as a Patriots offense that had three TOs last week. The Pats will run the ball and limit Jones's attempts. That plays right into the strengths of a Tampa Bay defense that just added Richard Sherman to the roster this week.
Pick: Bucs -6.5
New York Giants vs. New Orleans Saints Odds
Team
SP/RL
TOTAL
ML
Giants
+7 (-110)
42 (-110)
+270
Saints
-7 (-110)
42 (-110)
-340
The Saints defense has been among the better in the NFL through three weeks. They have allowed the third-fewest total points. As well as the eight-lowest yards per play. They have forced the second-most TOs.
At home against the battered Giants offense, this line is high enough at the best NFL gambling sites. Giants offensive coordinator Jason Garrett might be the worst OC in the league. He refuses to employ pre-snap motion or any sort of creative play-calling to keep defenses guessing.
Garrett is a major reason behind the team's offensive woes. Now injuries are starting to appear. Receivers Sterling Shepard and Darius Slayton are questionable for Week 4. The Giants are already down several starting offensive linemen. It is hard to see them scoring much in this one.
Pick: Saints -7.5
Tennessee Titans vs. New York Jets Odds
Team
SP/RL
TOTAL
ML
Titans
-6½ (-115)
44½ (-110)
-315
Jets
+6½ (-105)
44½ (-110)
+255
This will be the third straight week we bet on the Jets' opponent to cover the spread at the best NFL gambling sites. The Jets are back at home, but does that matter? Only two teams have fewer total yards this year. Only two average fewer yards per play. The Jags have turned the ball over more. Only four teams have forced more turnovers on defense than the Titans. It's not looking good for the Jets.
Pick: Titans -7.5
Buffalo Bills vs. Houston Texans NFL Odds by MyBookie.ag
Team
SP/RL
TOTAL
ML
Bills
-17 (-110)
47 (-110)
-1520
Texans
+17 (-110)
47 (-110)
+905
Following a slow start from Josh Allen and the Bills, they look to be back into the top form from last season. They are throwing and running the ball at leisure and scoring points versus everyone. Through three weeks, the Bills rank fourth in points scored, 12th in total yards.
They are coming off a huge 43-point performance against Washington. The Bills should have no problem doing the same to the Texans. Rookie QB Davis Mills will start again for the Texans against a Bills defense with the third-most turnovers. They have allowed the third-fewest yards per play.
Pick: Bills -16
Seattle Seahawks vs. San Francisco 49ers Odds by MyBookie.ag
Team
SP/RL
TOTAL
ML
Seahawks
+2½ (EV)
52 (-110)
+130
49ers
-2½ (-120)
52 (-110)
-150
This game is nicely set up for a possible shootout. On defense, both teams have combined to force just three TOs this season. That includes just one pick. And on offense, the Seahawks pace the league in yards per play. Both teams rank in the top 13 in points scored. We have two effective offenses that don't give up the ball too much (five total TOS between the two). As well as two defenses that don't force many turnovers.
Pick: Over 52