NFL vs. Pandemic: League still has Time on its Side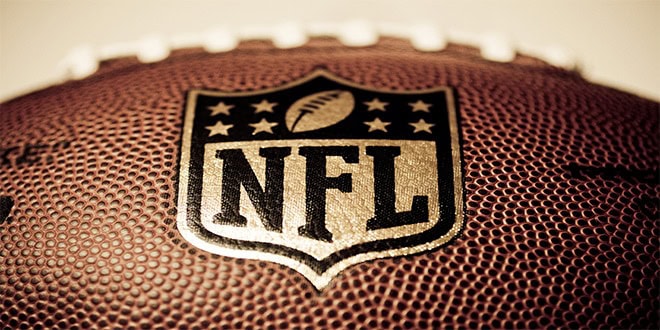 Some top sportsbooks online may focus on the glass-half-empty side of the global pandemic. But we, and we're sure the best online sportsbooks too, prefer to look at the glass half full. To be sure, there is some negative stuff going on; "the NFL's annual meeting, which was scheduled for March 29-April 1 in Palm Beach, Florida, has been canceled. Additionally, there are some changes that have been made with most of them relating to the pre-draft process. The league has also encouraged team staff members to work from home until further notice." Nonetheless, it's not time yet to crack each other's heads open and feast on the goo inside. As Eric Idle is fond of saying, let's look on the bright side.
The NFL Free Agency Market
The free agency market, for instance, is in full swing. Cornerback Byron Jones, a 2018 Pro Bowl selection, and listed among the 40 Under 40 by Connecticut Magazine, is set to become the best-paid CB. The Miami Dolphins are ready to sign Jones to a huge deal, expected to be around $17 million a year. Wide receiver DeAndre Hopkins, who led the league in receiving TDs in 2017, was traded by the Houston Texans. To the Arizona Cardinals. The Texans sent the All-Pro wide receiver and a fourth-round pick to the Cards. In exchange for running back David Johnson and a second-round pick in 2020 and a fourth-round pick in 2021. This deal shows that it's not a viral infection, but plain old stupidity that top sportsbooks online should worry about.
The Biggest Story of the NFL Postseason – "Tom Brady"
The biggest story of the postseason, though, is Tom Brady. The greatest quarterback of all time has for all intents and purposes, ended his stint as a New England Patriot. He doesn't seem to be about to retire from the game of football in general, however. Brady has been very vocal about his goal of playing until turning 45. Since he and the Pats couldn't agree to a contract extension last offseason. That opened the door for the QB to explore his options as a free agent. As of this writing, Brady has yet to make an official decision on where he will play and is still exploring said options.
Although he might have already made an unofficial decision. "Colin Cowherd recently posted this tweet: "Breaking. Just got text. Tom Brady has made his decision," Pro Football Talk reports. "This would imply that he has picked between the two teams who already were at the table with reportedly strong offers: The Chargers and the Buccaneers." Tommy playing for any team that is not the Pats does make you wish that a zombie apocalypse would break out. And cancel not just the upcoming NFL season, but life and the world as we know it. But that's his prerogative, as Bobby Brown would say. As for New England, Andy Dalton will be their next starting QB. Or at least he has the best odds (+140), per top sportsbooks online. Other candidates include – god forbid – Cam Newton (+225), Jarrett Stidham (+250) and Phillip Rivers (+500).
NFL Draft is also forging ahead
In addition to free agency, the NFL draft is also forging ahead. It will take place, barring any unforeseen event, on April 23-25. Where it will take place has not been determined, but it will be broadcast on TV regardless of the venue. "In consideration of current information related to COVID-19 and guidance from medical experts such as the CDC, and in coordination with public authorities in Nevada and the city of Las Vegas, the NFL will modify its plans," the league said in a statement. Commish Goodell added that "our foremost priority [is] the health and safety of all fans and citizens … we look forward to partnering with the Raiders, the city of Las Vegas and the Las Vegas Convention and Visitors Authority for a future NFL draft as well as evaluating opportunities for other major NFL events in Las Vegas in the future, including the Super Bowl."