NFL Roster Betting Moves Being Made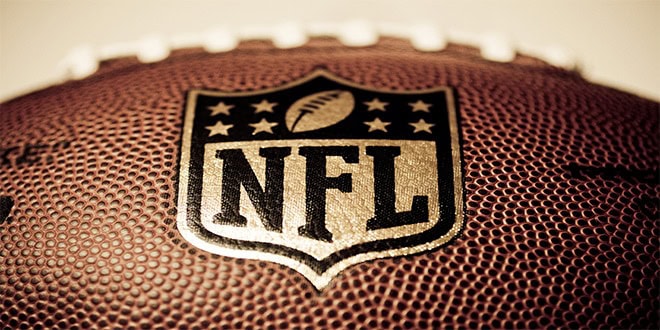 Officially, the NFL betting began handing out franchise and transition tags on Feb. 23. From March 15 to 17, teams can begin to legally speak to free agents from other teams, with the signing frenzy beginning on St. Patrick's Day when the new league year officially begins.
Of course, the big move this week was the Cowboys signing Dak Prescott and ending their drama at quarterback. But the Cowboys were far from the only team that was making moves.
Tampa Bay Buccaneers
We start with the defending Super Bowl champion Tampa Bay Buccaneers. Online bookmakers have the Buccaneers at +750 to repeat as champions in 2022. Tampa Bay made two big moves this week that only solidify its status as one of the best teams heading into 2021.
Chris Godwin is one of the top wide receivers in football and would have been one of the top available free agents this spring. Instead, he will stay with Tampa Bay in 2021 after the team put its franchise tag on him.
The move was not a surprise, and the expectation is that the Buccaneers will now begin working on a contract extension for Godwin.
One possible downside is that Tampa Bay won't be able to use the tag on Shaquil Barrett for a second straight season, but reportedly long-term talks between the two sides are underway.
The other big move coming out of Tampa Bay is the contract extension given to Lavonte David. The 31-year-old linebacker is getting $25 million over two years, but it is technically a five-year contract with three voidable years. That keeps his 2021 cap hit at just $3.5 million.
Chicago Bears
The other obvious No. 1 wide receiver that fans were dreaming about in free agency was Allen Robinson of the Chicago Bears. His name has now been removed from the wish list of the 31 other teams after he was given the franchise tag.
He has until July 15 to sign an extension; otherwise, he'll play this season on the tag. He could also be traded to a team that is willing to give him that extension.
Or Russell Wilson could be traded to the Bears, and Robinson will be happy to stay in Chicago and finally play with a top quarterback. So many possibilities.
Las Vegas Raiders
The Raiders are one of three remaining teams on Wilson's wish list, with online bookmakers listing the Raiders at +1000 to land Wilson. However, Wilson may want to rethink a move to Las Vegas.
One of Wilson's chief complaints about Seattle was the lack of investment in the offensive line, and the Raiders just purged themselves of 60% of theirs. Both starting guards from 2020, Gabe Jackson and Richie Incognito, have been released.
And starting right tackle Trent Brown, who signed a four-year contract worth $66 million in 2019, has been traded back to the Patriots, where he started all 16 games in 2018.
Brown has reworked his contract, agreeing to one year at $11 million. The Raiders get a fifth-round draft pick and trade away Brown and a seventh-rounder.