NFL Cancels 2021 Scouting Combine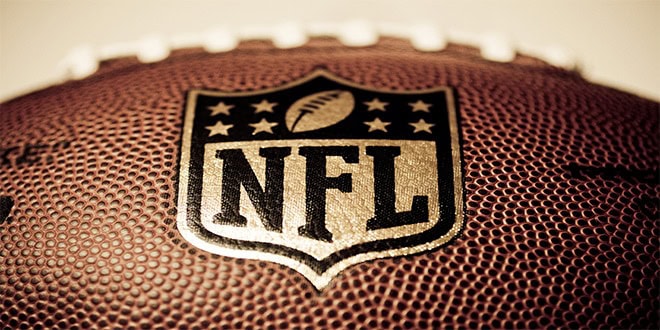 The NFL is just two championship games and the Super Bowl betting away from completing the 2020 season without having to cancel any of its games – a feat that seemed almost impossible back in September. But one of its biggest events of the offseason, the annual NFL scouting combine, has been canceled.
Teams will, of course, still be scouting recent collegiate players for April's NFL Draft. But there will be no in-person workouts (on-campus pro days instead), and all interviews will take place virtually.
There will be limited medical exams conducted in early April near where the prospects live. Teams will be allowed to have a physician examine some players who are coming off an injury.
Indianapolis On Hold for the Year
The combine was held in Indianapolis in 2020, just before the nation was shut down by the coronavirus pandemic. At least for this year, the annual gathering of prospects and scouts will not happen. The made-for-television event that is a favorite of football junkies looking to fill the offseason void won't be on.
It's the players who may suffer the most. The NFL says it's going to work on making sure that each of the on-campus workouts are consistent in their drills and testing and that each team will be given videos of every player's workout.
But every year, we see players who excel at the combine and significantly raise their draft capital, and that may not happen for the year's draft.
Last year Oregon's Justin Herbert significantly raised his stock with a great workout, and it paid off for the Chargers. Wisconsin running back Jonathan Taylor wowed with a 4.39 40-yard dash and showed great hands, and that worked out nicely for the Colts this season.
The same thing happened with Florida State running back Cam Akers (now with the Rams) and Iowa tackle Tristan Wirfs (starting for Tampa Bay in the NFC Championship Game).
The NFL hopes to return to the traditional scouting combine in 2022.
Expected Draft Position
Every combine, there are players who are risers and fallers, and NFL teams that either score big on someone who showed big or swing and miss on someone who didn't.
The very top players coming off the draft board should not see their projected draft positions change much, if at all. But there will be some changes, and there may be some really valuable prop bets offered by this online sportsbook that are worth your time.
First Overall Pick:
| Player | Odds |
| --- | --- |
| Trevor Lawrence | -5000 |
| Justin Fields | +1400 |
| Penei Sewell | +2000 |
| Zack Wilson | +2000 |
| Trey Lance | +5000 |
| DeVonta Smith | +8000 |
| Mac Jones | +10000 |
| Kyle Trask | +10000 |
| Ja'Marr Chase | +10000 |
| Walker Little | +10000 |

So far, only the odds for the No. 1 overall pick have been released, and that is agreed by all to be Clemson quarterback Trevor Lawrence. Urban Meyer's hiring in Jacksonville won't change that. And if Deshaun Watson was to be traded to one of the top drafting teams, it also won't change.
But the lack of a combine could have an impact on prospects like North Dakota State quarterback Trey Lance, who was outstanding in 2019 but played in only one game in 2020.