AFC Championship Odds: Kansas City Chiefs: The Good and the Bad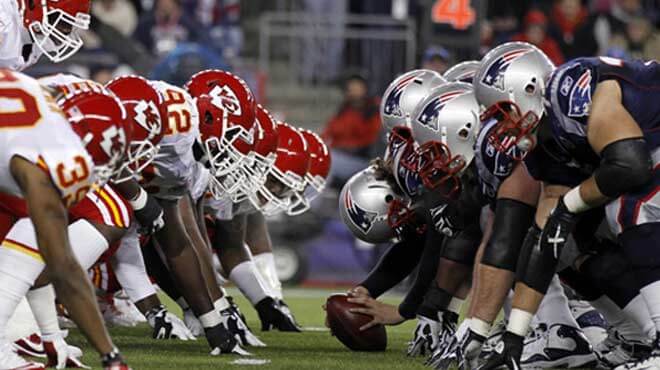 The Kansas City Chiefs experienced the highs and lows last week in their Divisional Round game against the Houston Texans. And they became the only team in NFL history to fall behind by 21 points in the first quarter of a game and wind up leading at halftime. It was a wild one, as a 51-7 run propelled the Chiefs into the AFC title game.
Their explosive offense would seem to match up well with any of the other three teams remaining. First they have to advance past the Tennessee Titans. That game takes place at 3:05 PM ET on Sunday at Arrowhead Stadium.
They should be happy to be on their home turf. But what else might be leaning in their favor here? And what might be the things that cause a downfall?
This is what we'll discuss.
Here are the odds in that game, according to the good people at BetAnySports:
Kansas City Chiefs vs. Tennessee Titans Betting Odds
Team
SP/RL
TOTAL
ML
Titans
+7 (-105)
52 (-110)
+281
Chiefs
-7 (-115)
52 (-110)
-350
So what do the Chiefs have going for them?
Patrick Mahomes – who else?
Mahomes is the guy who can make a play from almost any position on the field. And you get the sense that he can wiggle his way out of any danger as well. That's his special quality. Not that he's a runner, like, say, a Lamar Jackson. He's more of an escape artist. We could go on and on about him, but what's the point? You've seen him for yourself.
This offense doesn't go quietly
The Chiefs aren't easily "discouraged" by opposing defenses. They have been forced to punt only 31% of the time, and beaten into a three-and-out on just 13.5% of all drives. Any of the three remaining teams would have a hard time getting off the field against them.
The defense may be better than the perception
While the Chiefs are 25th in yards allowed per drive, they are 12th in points allowed. So they are bending a lot more than they're breaking. They're ranked tenth best at preventing TD's in the red zone. And over the last six games of the season, they had the fifth best run defense in the NFL.
Here are the future odds……
On each individual team to win the Super Bowl, according to BetAnySports:
Kansas City Chiefs +125
San Francisco 49ers +175
Tennessee Titans +650
Green Bay Packers +785
So what might put the skids on the KC Express?
The run defense….
On an overall basis, it just hasn't been very good. The Chiefs are 29th in run defense DVOA (as per Football Outsiders). And they are 30th in "stuff rate," meaning they don't tackle the opponent for a loss all that much. No matter how they may have progressed, they are not in great shape to combat a high-quality ground game.
Red zone offense sputters
There is a reason the Chiefs lead the league in field goals per drive. That's because they have experienced their share of problems converting in red zone situations. Their TD scoring rate is 20th in the NFL. Against Houston, they were able to capitalize on those opportunities. But that was against the worst red zone defense in the NFL. And even then, they struggled to push the ball over.
Running game a bit thin
While the Chiefs had a breakaway back like Kareem Hunt a couple of season ago, that's not the case now. They're doing it a little more by "committee" these days. But they don't have a game-changer. They're respectable; ranked 14th in rushing DVOA (Football Outsiders). But they don't have anyone quite like Derrick Henry. Or San Francisco's potent trio. Or even Green Bay's Aaron Jones.
So what will all this mean? Who knows – we report, YOU decide.
BetAnySports will have you ready for the title games and the Super Bowl! Whether it's reduced juice for better odds, alternate lines, player props or team totals, you can wager on just about anything………. And after the kickoff, Sports Betting Ultra enables you to stay very much in the action……. And if it's even MORE action you're craving, visit the Lucky Live Dealer Casino after the games are over………. Open up your account using a debit or credit card, person-to-person transfer or the virtual currency of Bitcoin, which is fast and easy with their automated system, and NEVER incurs a transaction fee!